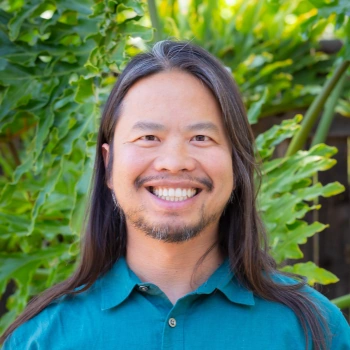 Vu
Data Science, Meditation
Vu specializes in healthcare administration, finance and data analytics. He earned a master's degree in computer information systems three years after high school and began his career as a software engineer for the United States Epidemiology Intelligence Service. He later moved into the private sector, where he served as assistant administrator at a regional medical center before accepting the role of senior data science project leader for the largest vertically integrated health care system in the United States.

Vu has been practicing meditation since 9 and now facilitates a weekly guided vipassana meditation session in Ojai California.
Nicholas
Lead Engineering
Nicholas has been working as an Engineer and Technical Leader in the Aerospace Industry for 15 years. He specializes in dynamic control of electrical machines requiring cutting edge software and power electronics to meet the harsh weight, reliability, environmental, and performance requirements of airborne systems. Nicholas received a Bachelors of Science in Electrical Engineering from University of California at Santa Barbara and a Masters of Science in Mechanical Engineering Controls from University of Wisconsin at Madison.

In his free time, Nicholas enjoys surfing, weightlifting, meditating, and spending time with his family.